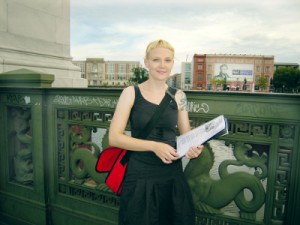 After her studies in political science and philosophy, Drea discovered her interest in history behind the scenes. She likes to get to the bottom of things and to not only look at what one sees at first sight in Berlin, but also at its history from different angles.
Drea is passionate about tours about topics such as protest history, resistance against National Socialism, women's history and queer history. Since 2008 she has been working for various memorials and museums in Berlin.
In addition to her native language German, she speaks English and Spanish.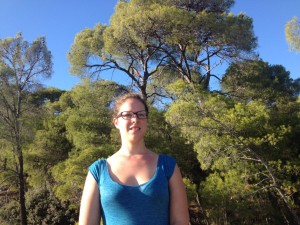 Jessica has been guiding Tours in Berlin for the past ten years. After completing her Bachelor in International Studies and her Master in Migration and Ethnic Studies, she came to Berlin and was fascinated by the variety of historical events and the cultural diversity that continue shaping this city. The history of protest movements, Jewish history, resistance against National Socialism and the history of migration are her favorite topics. She is bilingual in German and English and fluent in Spanish and Dutch.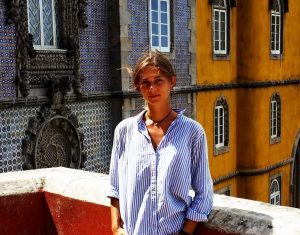 Kena developed a great interest in the history of social movements and in women's history during her studies of international politics and history. Since then, she has been sharing her knowledge about historical, social and political issues in workshops, university courses and publications. She feels especially committed to the exploration of feminist struggles and since autumn 2021, she guides tours on the subject through the streets of Berlin. She speaks German, English and French.